The latest update of this guide to Kuala Lumpur craft beer was made in February 2023.
Kuala Lumpur hasn't historically been known as a mecca for craft beer enthusiasts. High taxes, a loud Islamist lobby, the weak ringgit, restrictive brewing conditions: the list of woes for craft beer enthusiasts and brewers is painfully long
However, as the world's craft beer revolution has taken off, more bars and restaurants have decided to offer Malaysians better beer choices.
Beer In Malaysia: A Unique Environment
Malaysia's craft beer market is, unfortunately, one of the most conservative in Southeast Asia.
There are at least four brewing licenses, though unfortunately for budding brewers, former Prime Minister Abdullah Badawi had previously announced no further licenses would be issued.
Two of the brewing licensees are owned by Carlsberg & Heineken, who form a powerful duopoly that dominates beer sales and production in Malaysia.
Their ranges of beers, brewed locally and arguably decent commercial beers in their own right, dominate restaurant fridges and bar tap systems.
Fortunately, there are pioneers and strivers who have fought to established craft beer beachheads in Kuala Lumpur.
The third license, owned by a Klang-based brewery Napex, is used to produce Legend Beer (a budget lager largely sold via convenience stores), Starker Beer and Brewmaster.
2022 and 2023 saw a range of new Malaysian beer brands emerge: first Kuching-based 1602 Craft Beer launched with little fanfare outside of Sarawak.
Then we saw the launch of both Leyd in Kuching and Paperkite Brewing Co. in Kuala Lumpur, creating a surprisingly competitive craft beer environment given how far Malaysia's restrictive brewing laws have delayed the growth of the scene.
Whether you are a quest to find a refreshing session Pale Ale to cool down in the tropical heat or to find that special sour or gose from your favourite overseas craft brewer, Beer Asia's Kuala Lumpur Beer Guide is here to help.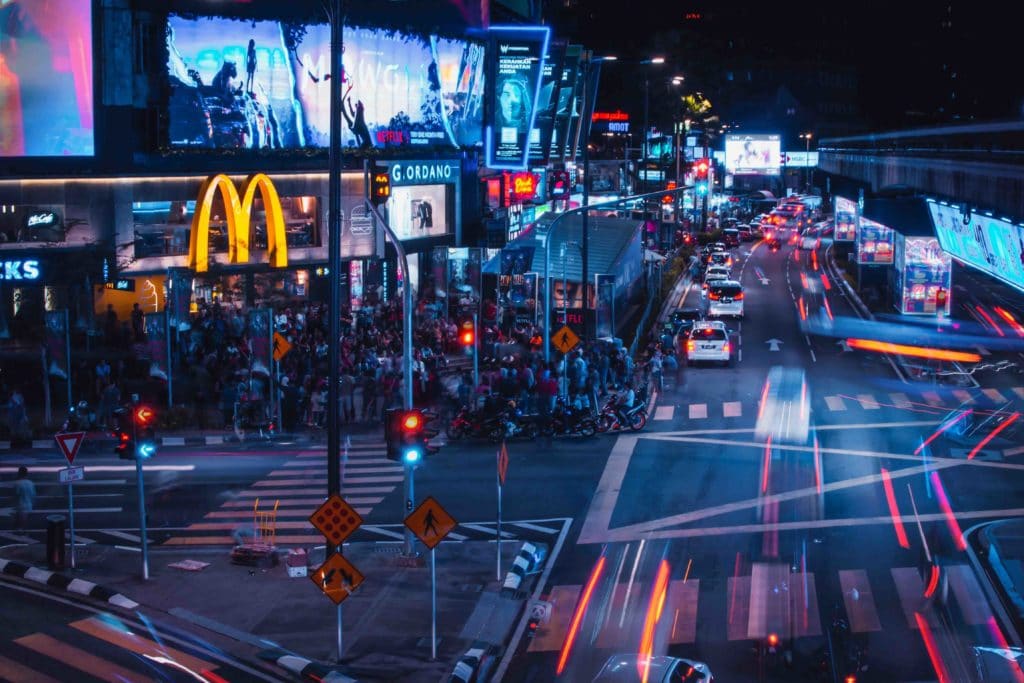 Kuala Lumpur Craft Beer Directory
Click on any venue listing below to find more information, or scroll through the rest of this page to review Beer Asia's directory of craft beer venues in Kuala Lumpur (in no particular order):
Selangor Craft Beer Directory
Melaka Craft Beer Directory
---
Craft Beer Venues in Kuala Lumpur
Taps Beer Bar
One of Malaysia's first craft beer establishments, Taps is an institution amongst local beer lovers and travellers alike.
Taps reputedly inspired inspiring Rohit Dugar to found Hong Kong's excellent Young Master Brewery.
Today, they serve hundreds of thirsty patrons weekly to indulge in an impressive variety of imported craft beer including Heart of Darkness Brewery & Pasteur Street Brewing Company (Vietnam), Brewdog (Scotland) and Beerfarm (Australia).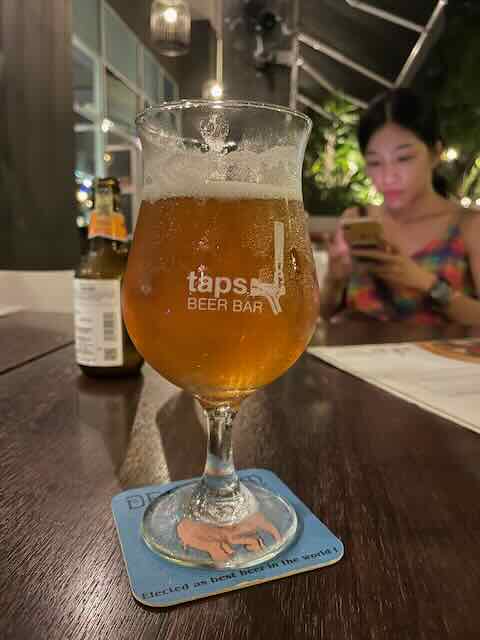 Ales & Lagers
Located inside Publika Mall, Ales & Lagers is a great place to meet like-minded craft beer lovers while enjoying a wide selection – with Malaysia's excellent local Modern Madness blended beer on tap and a range of other breweries' bottles/cans.
Beer Bank KL
Hidden at the back of a supermarket in the heart of KL, Beer Bank has hundreds of bottle choices for you to have at the bar or for take home.
If you're hungry, they also serve finger food. The best part for late-night drinkers: the bar is typically open until 2AM (except at 12AM on Sunday).
PAUS Craft Beer
Located in leafy upscale TTDI, PAUS has been part of the KL beer scene for more than three years now.
PAUS serves unique beers, probably the best range of craft beer in TTDI.
Committed to searching only the best-imported craft beer for you, PAUS serves imported craft from Hong Kong (Heroes), Japan (Hitachino), the United States and beyond. PAUS also offers a variety of food, designed to pair with the beer.
Gavel Coffee Kitchen Craft Beers
Located in Chow Kit, Gavel is one of a handful of recently opened venues offering craft beer in KL. From Against The Grain to Coopers, Gavel offers a variety of craft beers by the bottle and can.
Notable for a craft venue, they offer their signature Sunday Roast: a weekly menu of roast lamb, roast beef or if you're lucky – beef wellington. They also offer salads and roast veggies for vegetarian customers.
Tap Room KL
Tap Room KL is the most recent addition to our craft beer guide, only opening in January and amazingly, serving locally made craft beer (Paperkite Brewing Co).
While the range of beer is still limited (currently an Oatmeal Stout and IPA are on draft, with a Copper Ale and Pale ale soon to come), we are optimistic about the future of Paperkite and Tap Room.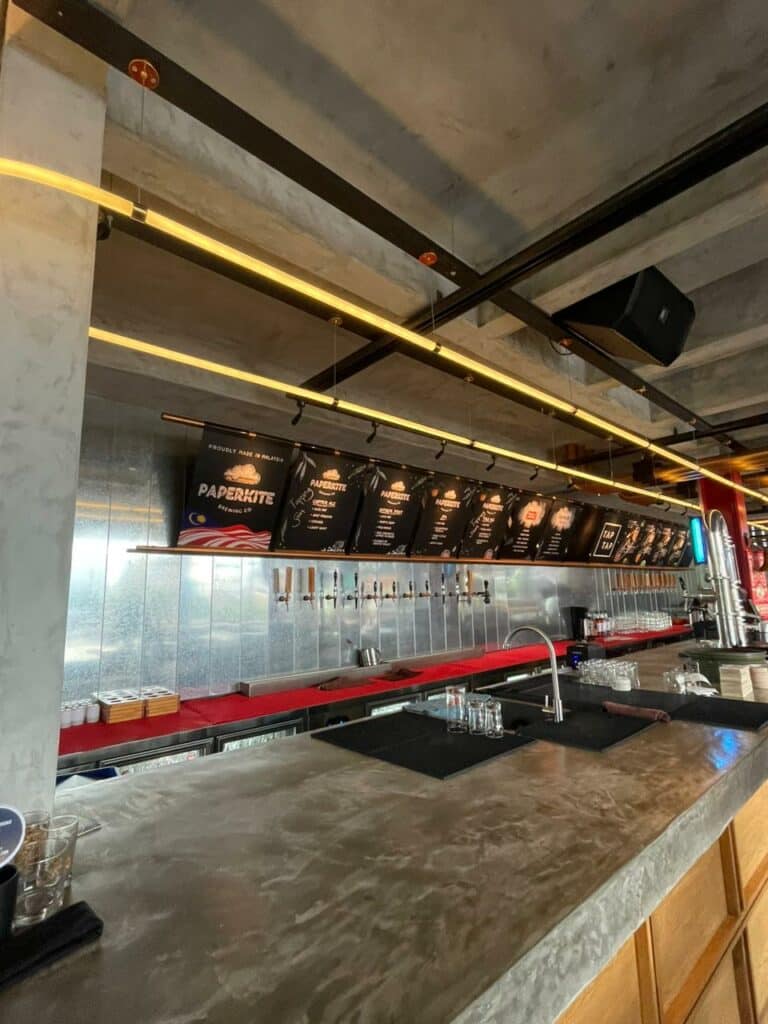 The venue boasts a pizzeria, with a large Stefano Ferrara oven and a range of Italian and Western food is available.
Dog Friendly: No
Craft Beer Venues in Selangor
House of Hops
House of Hops is a friendly craft beer bar in Taman Megah, PJ. The venue doubles as the taproom for the beers imported by the owners, many of which represent the creme of the crop of New Zealand and other international breweries.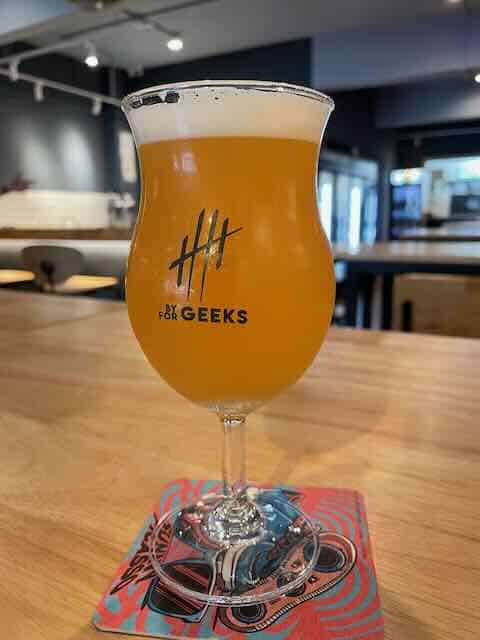 Dog Friendly: Yes
Monster and Beer
Located in Taman Paramount of Petaling Jaya, Monster and Beer is the perfect neighbourhood craft beer garden for the PJ folks living within a stone's throw away.
With literal illustrations of funky, funny and emotional monsters with beer, this spot is currently open for takeaway, delivery & pick-up only so be sure to call ahead!
The Great Beer Bar
Located in Damansara Utama, The Great Beer Bar is easily among the best options for craft beer in Petaling Jaya.
Offering a range of craft on draft and on tap, The Great Beer Bar has the unique distinction of serving Malaysian-inspired craft beer from Modern Madness. They recently offered a Bah Kut Teh Ale, which is very much a local experience to indulge in!
Besides beer, Great Beer Bar also serves delicious Crispy Pork Belly with Apple Sauce and Mushroom – perfect to go with a Lemongrass Ale.
Farmer's Bar
Farmer's Bar is one of Klang Valley's best-known craft beer bar groups.
They now have venues located in Kota Damansara, Puchong and Subang Parade – all of which have a wonderful range of beer from around the world (notably some speciality beer from around Asia and Australasia) and delicious food, too.
Besides their physical locations, Farmers Bar is one of the first online craft beer stores in West Malaysia, offering same-delivery delivery in Klang Valley for orders by 7 PM. You can order craft beer delivery around at farmersbar.com.my
Farmer's Bar @ Kota Damansara
Farmer's Bar @ Puchong
Farmer's Bar @ Subang Parade
Battle Of Bull
For those living in Cheras, you no longer need to travel beyond the borders of Selangor for your dose of craft beer.
Battle of the Bull has eight draft taps, which have previously included beers from BrewDog, Citricity and Crew Republic.
The Cheras craft beer specialist also offers dozens of bottles for drink-in or take-away.
Craft Beer Venues in Melaka
The Craft Beer Shop Melacca
Another new edition to a handful of craft beer store outside of Klang Valley is The Craft Beer Shop Melacca.
---
Restaurants & Cafes Serving Craft Beer in Malaysia
Kuala Lumpur
Takumi Craft Bar
Jao Tim
Taste of love 愛の味
The Red Chamber
Eco Wine
TGG Arkadia
TGG Publika
Dream Art Lamp Cafe
Stations Cafe
Kingstreet Café
Hokkaido Syokudo 北海道食堂
Entier French Dining
Selangor
W Wine & Liquor Warehouse Puchong
Breworks Puchong IOI Boulevard
MadMen
Gin 云锦
Penang
Hudson's Deli
Macallum Connoisseurs
Kafe DuaBotol
Momokaka
Perak
Kikilalat
The Choice Cafe
Johor
Gourmet Trails Marketplace & Deli
Sabah
Bottle Haus KK
Sarawak
Mike's Smokehouse
Porkie's By Flavours
ZOZO Beans & Booze
---
Malaysia Craft Beer Map
To get started on your craft beer adventure in Malaysia, we have created a Google Map of all the venues we've listed including Kuala Lumpur, Petaling Jaya, Perak, Penang, Melaka, Johor, Sabah and Sarawak.
To save this map, click on the small 'star' on the right of the map name to open and view in Google Maps.
Self-Guided Kuala-Lumpur Craft Beer Tour
Besides our Google Map of craft beer venues earlier in this craft beer guide, we have also developed a self-guided craft beer tour for beer lovers in Kuala Lumpur.
---
Other Guides To Craft Beer in Malaysia
To give you an alternative viewpoint on the best craft beer bars in Klang Valley, we've collected a selection of articles related to craft beer in Malaysia. Check out some other ideas for craft beer venues and join the conversation!
'Malaysia Craft Beer Lovers' Facebook Group (an activective & friendly Malaysian craft beer community)
'5 Craft Beer Bars in KL (Malaysia) for Proper Beer Appreciation', Alvin Tan, Uncover Asia
'Where to Find Good Beer in Kuala Lumpur, Malaysia', Kim Choong, Beer Travelist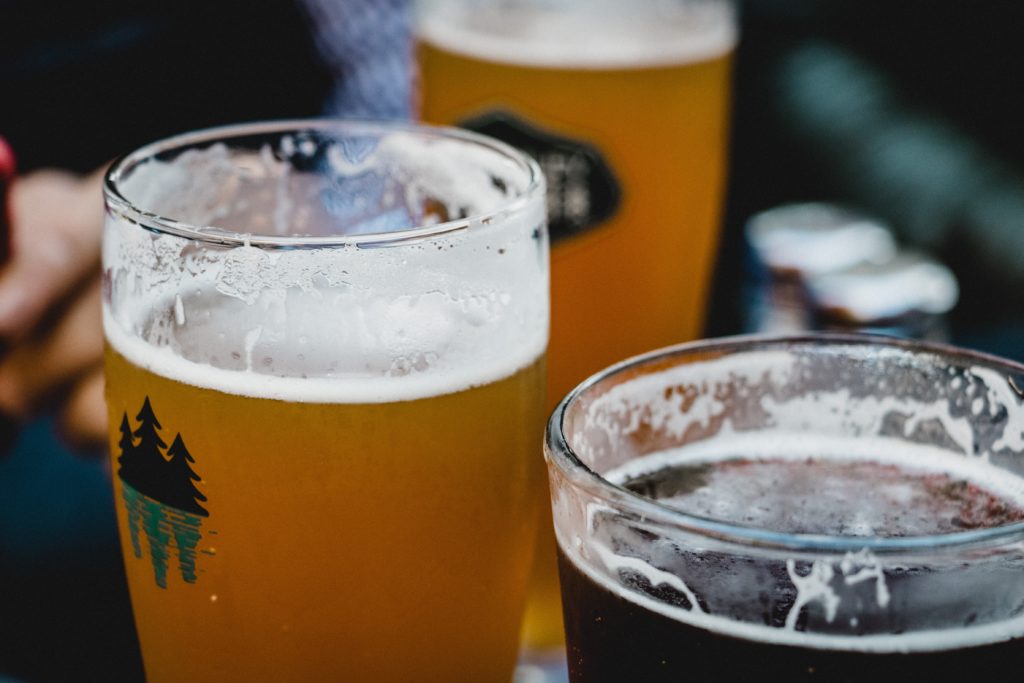 Thanks for reading Beer Asia's Kuala Lumpur Craft Beer Guide! Traveling to a different city and want to explore the local craft beer scene? Check out other cities' local craft beer guides here.