Saigon is without a doubt one of Asia's most vibrant craft brewing cities. Phuc Tran is a shining example of why Ho Chi Minh City's bars and beers are so damn good.
From BiaCraft Artisan Ales's spectacular range of local and imported craft beer to 20¢ glasses of fresh bia hơi, Saigon is a mecca for beer lovers.
Phuc Tran is one of the emerging pioneers driving the growth of craft beer in Ho Chi Minh City.
He has his hands on both sides of the business. He established Brewlliant, a craft beer bar and restaurant in District 1 [December 2020 Update: unfortunately, Brewlliant closed during the COVID-19 pandemic], and has recently founded Hoprizon, one of Vietnam's newest craft breweries.
Beer Asia interviewed Phuc to discuss what drives his passion for craft beer, his perspective on craft beer in Vietnam and his plans for the growth of his brewery.
How and where did your journey with craft beer first start?
My first experience with craft beer happened way back during my corporate time.
I worked in Trade Marketing department for Nivea – a skincare company, where I met my Department Head – his name was Kittisak – who showed and inspired me with his knowledge about craft beer.
Our 1st beer trip together was at BiaCraft Le Ngo Cat, where for the first time of my life, I was overwhelmed and shocked by the number of beer styles & creations.
We spent the whole week running through 50 taps at BiaCraft, adding in another hundred bottles at Beer & Barrel (a cozy bar specialized in Belgium Beer).
The more I drink, the more I become fascinated with craft beer – which leads me to reading more and researching more about the history of these drinks, how it shaped modern civilization and how it has evolved throughout time.
That learning period stretched slightly over a year, before I started Brewlliant – my 1st ambition and also my ticket into Vietnam's craft beer community.
You founded Brewlliant, one of HCMC's hottest new craft beer bars. What inspired you to set it up?
After learning about how great craft beer was, I really wanted to meet & share this passion with anyone who has the same interest.
At that time, I didn't think craft beer was that popular, compared to how it is today.
Whenever I mention about craft beer, people tend to think those are expensive – bitter – not drinkable beer.
With part of me being a purist and an enthusiast, I want to correct and explain to people more about how wonderful modern craft beer is, correcting their perception and deliver the same learning experience that I went through with Kittisak – to the public.
That is why I started Brewlliant – a place where I can tell educational beer stories to help our community foster a better understanding on craft beer.
Since starting Brewlliant, what have you learned about the tastes and preferences of Saigon's craft drinkers?
Saigon's craft drinkers preference has been shifting rapidly from light sessionable beer to more advanced styles such as IPAs, porters and stouts.
The most important thing that I learn is that the more people know – the more they appreciate Craft Beer.
That again reinforces my belief in why I started Brewlliant, and that knowledge sharing is essential to grow this industry. When people know the value of what they pay for, money is no longer important.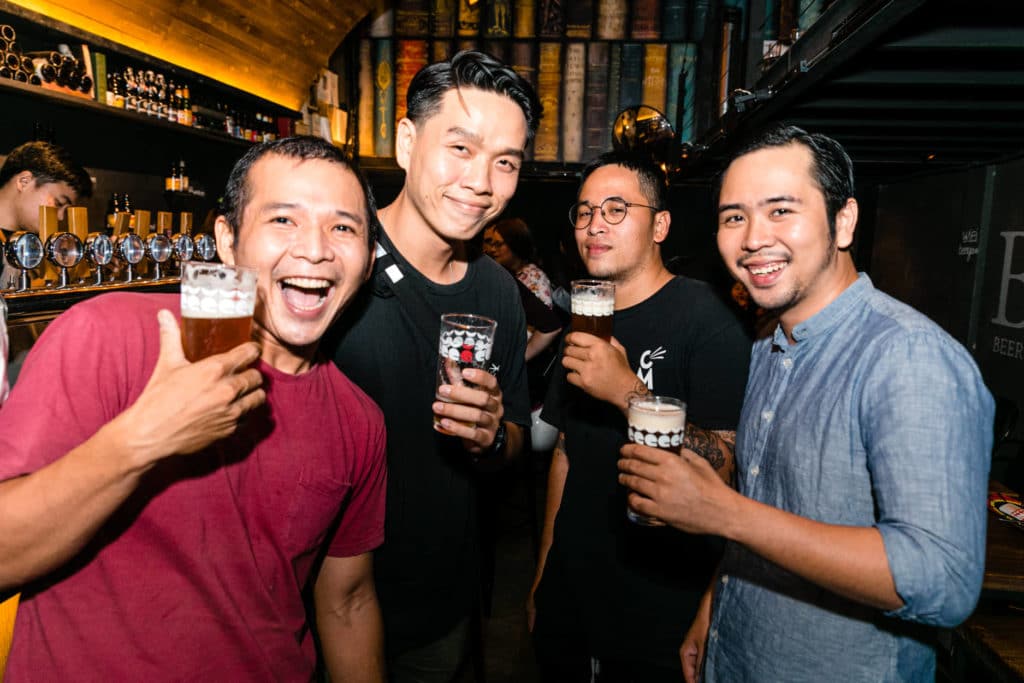 You are also the founder of a new brewery, Hoprizon. Tell us more about how and why you started Hoprizon.
Hoprizon is my second ambition – founded with the hope to incorporate what I have learnt and observed at Brewlliant into making great beer for Vietnamese consumers.
This is also where me and my brewing team play around with our ideas, experiment and create beers that no one or very few people has done before.
We want to be part of the craft beer movement while maintaining our identity and do things our way.
How do we do it? We learn to have fun and enjoy what we do. Everyday comes with a new challenge, which makes this whole thing super exciting.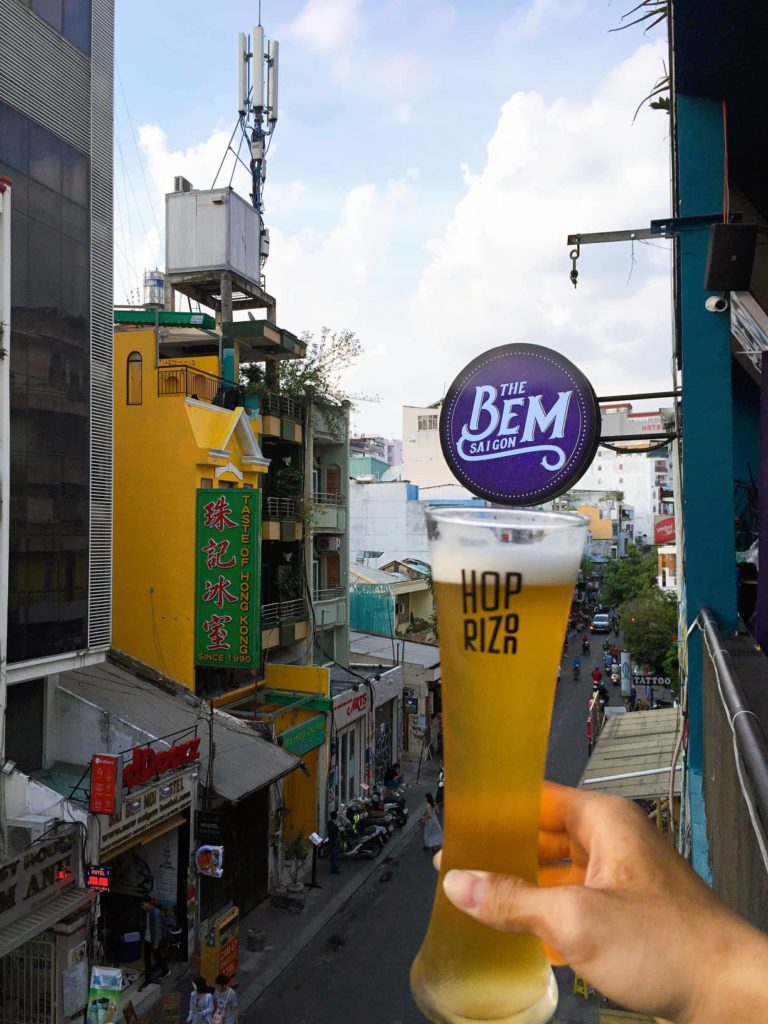 We've heard some exciting whispers about what's coming next for Hoprizon. What are your plans for the future: new styles, expanding distribution in Vietnam or even exporting overseas?
At the moment, we are working hard to complete our core series which consist of 4 beers:
These 4 beers tell the story of a dream chaser: start, accelerate, overcome adversity and successfully finish.
Each beer contains a story and message that we want to tell our drinkers, hoping to provide them some inspiration and motivation while enjoying our brew.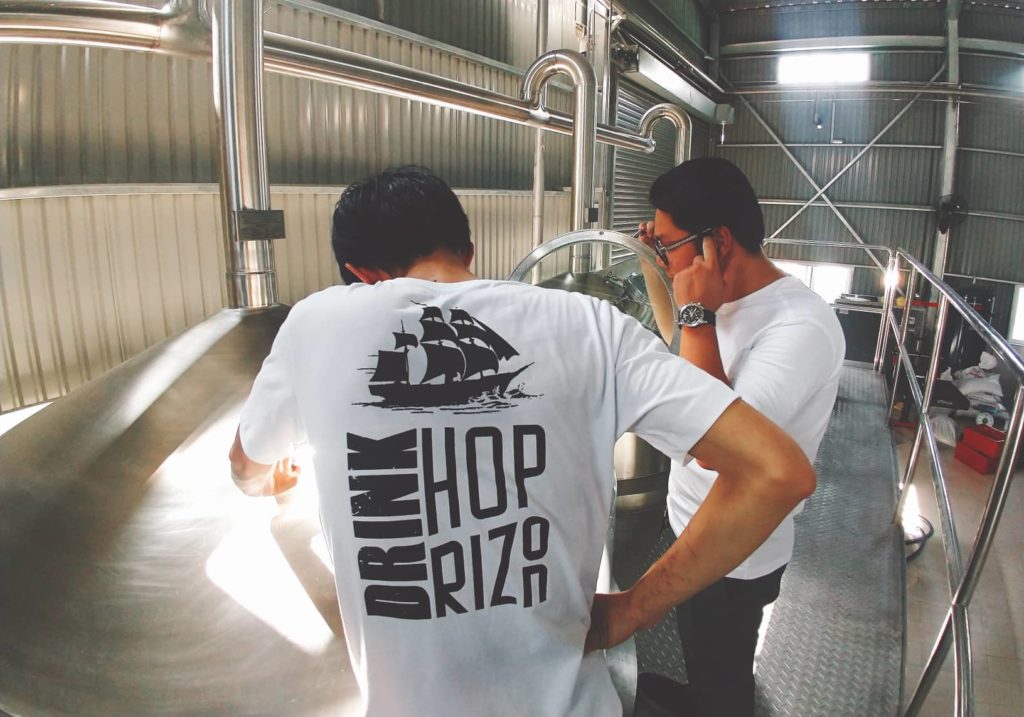 Our biggest strength lies in our ability to research ancient recipes and bring them back using modern brewing techniques; that should be able to help us establish a strong identity among the vast amount, and still increasing number, of local breweries
We don't have any plans to export for now, as the domestic market is filled with unlimited potential.
But who knows, when the opportunity comes, we will need to be ready for it!
What direction do you see Vietnam's craft beer market going moving into 2020? Any interesting trends?
Moving toward 2020, I have strong confidence that craft beer market will continue to grow at an intense rate.
More breweries will join the market, especially Vietnamese local brewers.
Craft beer will appear in "nhậu" restaurants, traditionally dominated by commercial brands.
Beer critics will become an appealing occupation
Local consumers will be more demanding.
More styles, more identity, more unique beers.
Craft beer will be more affordable, as the total volume of the whole industry goes up. A rising tide floats all boats!
Your favourite beers at the moment: one of your own and one from another local brewer.
My favourite beer from Hoprizon is the Storm Eye Raw IPA, which is brewed at 7% ABV & a shocking "zero" IBU.
This is a creative beer with its signature "no-boil" technique, tracing back to the Baltic Sea area.
It has a tropical aroma, green and juicy flavor, minor bitterness and super smooth.
You could be fooled by its drinkability but this is actually a very strong beer. [Beer Asia: We can confirm this after several craft beer 'market research' sessions where we ignored Phuc's warning!]
During my free time, I always enjoy drinking Summer Hefeweizen from East West Brewing.
This to me is a beer that I could enjoy all day long with its summer vibe and vibrant flavor.
Thank you Phuc for joining Beer Asia for #BeerTalks.
To find out more about Hoprizon, you can find them on social media at: