Ho Chi Minh City, widely known as Saigon, is the focal point of Asia's craft beer revolution.
With hundreds of craft beer bars and dozens of breweries of all shapes and sizes, Saigon is a beer lovers paradise.
This guide will explain where you can find the best craft beer in Saigon (HCMC).
To ensure our craft beer guide to Saigon is easy-to-use, the Beer Asia team has provided a level of detail that is unmatched in other guides: maps, addresses, and links to our preferred craft beer bars in Saigon.
Even better, we update our beer guides at least once a month to ensure they are up-to-date.
The History of Beer in Saigon: Context & Background
Saigon's beer scene stretches back into the country's colonial history. The southern Vietnamese metropolis has been home to a thriving beer culture for more than a century.
After modern Ho Chi Minh City was seized by invading French & Spanish troops in 1859, bringing with them a beer-swilling colonial culture that quickly was transferred to locals.
The first brewery, Brasseries et Placieres de L'Indochine (BGI), was established in 1875 by Victor Larue. BGI Brewery quickly became the most popular style of domestically produced beer in southern Vietnam, then known as Cochinchine Française.
Their beers, notably 33 Export, achieved a level of fame that was maintained for nearly a century until the unification of Vietnam in 1975.
The legacy of BGI lives on. The state-owned Saigon-based brewery SABECO produces 333, the modern take on BGI's famous here. named in Monsieur Larue's owner, Biere Larue, remains a popular choice in central and southern Vietnam today.
European Brewing Influence
There was also a separate but worthy beer scene inspired by Central European brewing traditions.
Prior to the collapse of the Soviet Union, Vietnam was an important player in the Eastern Bloc.
Many Vietnamese studied and worked in countries like Czechoslovakia, the German Democratic Republic (East Germany) and Poland.
This created a wave of interest and enthusiasm amongst returning Vietnamese to improve the quality of the local beer scene.
Hoa Vien Brauhaus (opened in 1995) is the best-known example of this central European brewing tradition in Saigon.
Doubling as Saigon's Czech consulate, it continues to serve Czech-influenced brews and has a golf cart to ferry thirsty drinkers from the main road to their two brewpubs in Saigon.
Saigon's Craft Beer Revolution
The emergence of the present craft beer boom in Saigon kickstarted 2014, with brewers like Platinum and Quan Ut Ut leading the way.
Since then, the handful of pioneering local craft beer breweries (and cider too!) has exploded. Moreover, there are more than 50 venues offering craft beer on draught in the city's inner districts.
Better still, there are even multiple bars with extensive draft systems (with BiaCraft in District 3 offering 50!) and an ever-growing home delivery service available just a click away – canned or poured in growlers fresh upon order confirmation!
Saigon Craft Beer Map
We have included a detailed Google Map craft beer guide to Saigon below. You can access it anytime from your computer or smartphone to find your way to exciting local craft beer bars in Saigon nearby.
---
Top Craft Beer Venues in Saigon
Pasteur Street Brewing Company
Pasteur Street Brewing Company has been brewing craft beer using locally sourced, fresh Vietnamese ingredients since 2014.
They first opened its first Tap Room 'The Original' in January 2015 in Saigon at 144 Pasteur Street. After 5 years, they've developed over 200 distinct beers, 6 Taprooms and serve the brews in over 300 outlets throughout the country.
Pasteur Street Original Taproom & Restaurant
Le Thanh Ton Taproom & Restaurant
Thao Dien Taproom & Restaurant
Belgo Belgian Craft Beer Brewery
Inspired by the beer culture of Belgium and Vietnam, Belgo brought a brewery from Belgium all the way to Vietnam.
They reassembled it, replicated the water they have in Belgium, invited a Belgian Brewmaster.
Today, with two taprooms and widespread distribution (including serving their beer in convenience stores around Saigon), Belgo remain Vietnam's only dedicated Belgian craft beer brewery.
Belgo District 1 Location
Belgo District 3 Location
BiaCraft Artisan Ales
BiaCraft, one of the genuine pioneers of craft beer in Saigon, is arguably Saigon's craft beer embassy, serving the most extensive collection of craft beers in Vietnam from a wide range of local breweries.
Their three locations serve a beautifully curated selection of locally brewed and imported beer. BiaCraft's Le Ngo Cat (D3) location serves a glorious 50 (that's right – fifty!) craft beers on draft.
Its sister company, Quan Ut Ut is a popular American BBQ restaurant in District 1 and District 2. Quan Ut Ut also serves craft beer on tap and bottles.
BiaCraft's Lê Ngô Cát, D3
Trường Sa, Phú Nhuận
Xuân Thuỷ, D2
Tê Tê Craft Beer
Put a bunch of folk with advertising agency backgrounds together with a legit scientist, a passion for better beer and you get Tê Tê
The brewery's name refers to the pangolin, an armadillo-like scaly mammal (which is also in their logo design). In Vietnamese slang, it means to be high, buzzed, or happy.
After a few years without a taproom, they've gone from strength-to-strength with their new taproom (which also offers a spectacular array of food, created in partnership with Matt Ryan of Union Jack's vintage).

Tê Tê Tap House: Craft Brewery & Tapas
Heart of Darkness Brewery
With 20 taps on-site with 8 tried-and-true flagships and 12 rotating taps, there's always something new to try at Heart of Darkness.
Heart of Darkness offers freshly brewed beer weekly on Fridays, and has an insanely varied range of both core range and seasonal beers from their tried-and-tested Dream Alone Pale Ale through to experimental kveik brews.
Deservedly rated as the best breweries in Vietnam by Ratebeer, Heart of Darkness Brewery has now expanded to Singapore.
District 1 Taproom
31D Lý Tự Trọng, Bến Nghé, Quận 1, Hồ Chí Minh
+84 90 301 75 96
Winking Seal Beer Co.
The call of the seal is proudly brewed in Saigon and is a merger of two breweries Winking Seal Beer Co. and Three On A Bike Brewing Co.
With 16 taps, including 4 nitro beers, rotating taproom exclusives, and guest brews, they also serve a wide variety of food including burgers from Marcel, one of the best-regarded burger joints in HCMC.
East West Brewing Co.
One of Vietnam's first wave of craft brewers, East West Brewing Co. has established a solid reputation over the years as both a bonafide craft brewer and for having one of the swankiest taprooms in Saigon.
Besides EWB's excellent core range (Pacific Pilsner is one of our stand-outs) which are widely distributed around town, they also regularly do interesting seasonal releases at their gastropub/restaurant.
They previously (end-2019) had an excellent range of sours and currently have a range of barrel-aged beers on offer.
Self-guided Saigon Craft Beer Tours
Star this map to open and view in Google Maps. You can access it anytime from your computer or smartphone to find your way to exciting local craft beer bars and restaurants in Ho Chi Minh City.
---
Great Craft Beer Bars In Sagion
Besides craft brewery taprooms, Ho Chi Minh City has a wonderful variety of bars through its many districts.
Some notable examples of bars in Saigon that offer a solid range of craft beer include..
Malt
46-48 Mac Thi Buoi,
Phường Bến Nghé,
Quận 1
Website
Facebook
Lúa Mạch – Café et Bière
154 Bis Trần Quang Khải,
Phường Tân Định,
Quận 1
Facebook
Google Maps
Other Guides To Craft Beer in Saigon
Here is a collection of more bar reviews and beer discoveries in Saigon for your reading pleasure. Enjoy!
'Self-Guided Ho Chi Minh City (Saigon) Craft Beer Tour', Carly Matthew (2019)
'The Ultimate Guide to Drinking Beer in Saigon',
Saigon Scooter Tour (2019)
'Craft beer, cocktails & speakeasy bars – where to drink in Saigon?', A Matter Of Taste (2019)
'Out Of The Brewhouse: A Four Stop Craft Beer Tour Part 1', Vietcetera (2018)
'15 Amazing Places to Drink Craft Beer in Saigon',
My Five Acres (2018)
'Best Craft Beer Breweries In Saigon', City Pass Guide (2018)
'The 5 Best Craft Beer Spots in Ho Chi Minh City, Vietnam', The Culture Trip (Jun 2018)
'The Craft Beer Fever in Vietnam', Vespa Adventures (2018)
'Discovering Craft Beer in Saigon', Saigon Craft Beer Tours (2017)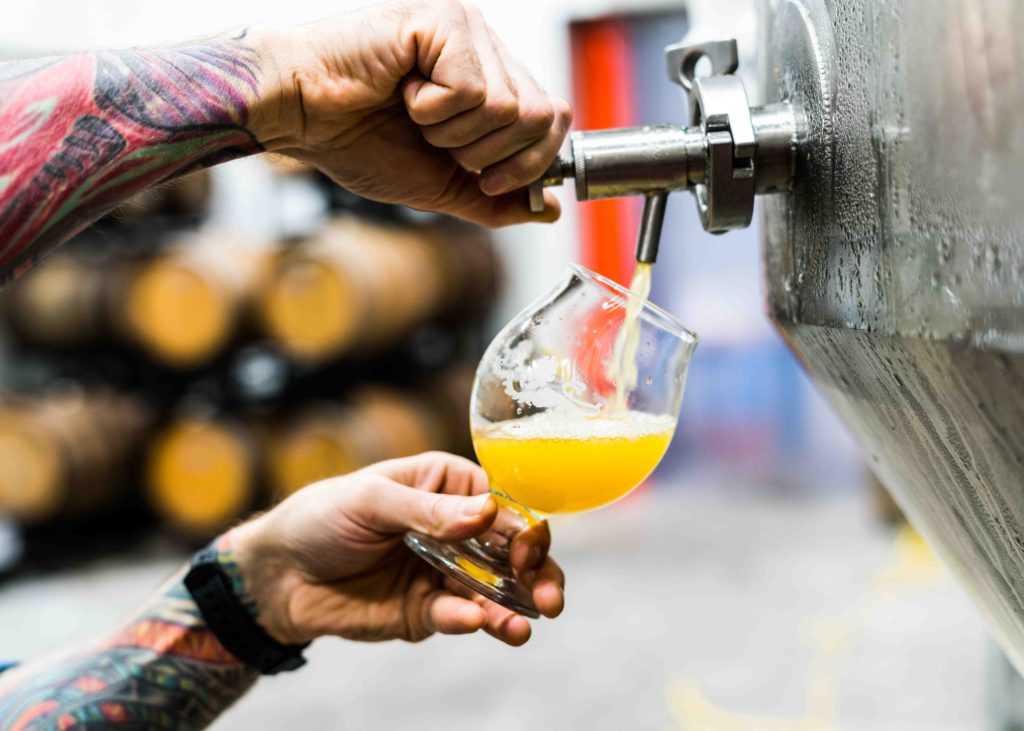 Thanks for reading Beer Asia's Saigon Craft Beer Guide! Traveling to a different city and want to explore the local craft beer scene? Check out other cities' local craft beer guides here.