This guide to craft beer in Hanoi was updated in November 2021.
In Vietnam's bustling old capital Hanoi, the last thing wary travellers would expect is a vibrant convergence of traditional and modern craft beer traditions. But craft beer in Hanoi defies the city's conservative, communist and sometimes smoggy milieu.
Fortunately for locals, expats and travelers alike, the city's vibrant beer culture is growing fast. There are now several breweries that are distributed nationally (most notably Furbrew).
The bedrock of beer in Hanoi, however, isn't a boring mass-produced lager nor imported Western craft beer styles. It is bia hơi (translated as 'fresh beer'). Typically served in small frosted glasses with large blocks of ice, bia hơi is one of Asia's few genuine fusions of European craft brewing and local tastes.
Described to me by an experienced brewer as Vietnam's take on steam beer, bia hơi arguably has created the conditions for Hanoians appetite for tasty beers.
While a detailed history of bia hơi and Hanoi craft beer's history is definitely something the team at Beer Asia would love to work on, onwards to the Hanoi craft beer guide!
---
Hanoi Craft Beer Map
You can find a Google Map craft beer guide to Hanoi below. Access it anytime from your computer or smartphone to discovery craft beer bars in Hanoi.
---
Hanoi Craft Beer Bars
Standing Bar
Boasting a 19-tap draught craft ale selection together with a daily changing menu of tapas dishes and small plates, Standing Bar offers a standing bar (true to their name!) ambiance.
The bar is particularly lovely in the afternoon and evening, with cracking sunset views out over Truc Bach Lake. With downstairs and upstairs seating, you can relax on sofas in the comfort of the indoor lounge or at high tables on the spacious terrace.
Turtle Lake Brewing Company
For the perfect spot to have a local craft beer in the sunset, head over to Turtle Lake Brewing Company.
Located on Tay Ho lake, Turtle Lake's brewery taproom is a real Hanoian craft beer experience. The brewery has twenty craft beers on tap, and they were mostly their own brews last time we visited (December 2019).
There's nothing like the experience of having a pint right beside a brewery, particularly with a capable team le
FURBREW
Furbrew, led by expert master brewer Thomas Bilgram, is one of the leading lights of Hanoi's craft beer scene.
Thomas's prolific brewing output as established Furbrew's range of beers as some of the best known in the country, and has built the brewery a strong reputation amongst Hanoi's craft beer lovers.
Furbrew has recently begun to offer a new range of alcoholic beverages beyond beer, including mead, gin and hard lemonade.
Pasteur Street Hanoi Taproom
Pasteur Street Brewing Company, one of Vietnam's 'OG' craft breweries based out of Saigon, has a long-established outpost for Hanoi craft beer enthusiasts.
Fortunately for thirsty travelers and local drinkers, the venue has an excellent range of both food and drink, with Pasteur Street's excellent core range of beers available on tap.
First time? Try the Jasmine IPA and Passionfruit Pale Ale, before moving onto PSBC's other seasonal releases.
---
Frequently Asked Questions About Beer In Hanoi
Is bia hơi craft beer?
Bia hơi is not considered to be craft beer, despite being best considered a commercially brewed Vietnamese translation of California steam beer. It is considered a more 'traditional' commercial style of beer in Vietnam that originated in Hanoi. Bia hơi's origins come from French colonial influence but have taken on a distinctively Vietnamese flavour and cultural character. It is a must-try on any visit to Hanoi.
Other Guides To Craft Beer in Hanoi
Here is a collection of more bar reviews and discoveries in Hanoi for your reading pleasure. Enjoy!
Asian Beer Reviews on Facebook
Hanoi Craft Beer Tour offers a 5-hour motorbike tour of Hanoi's beer scene, which even was featured on CNN.
Rusty Compass Hanoi Craft Beer Guide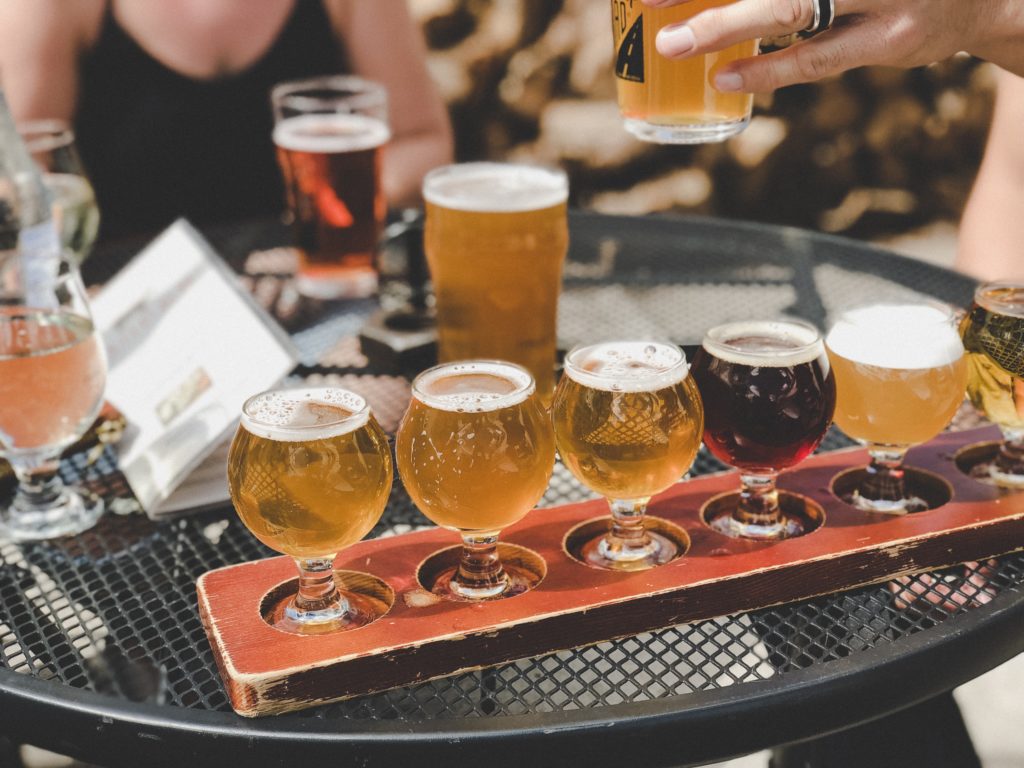 Thanks for reading Beer Asia's Hanoi Craft Beer Guide! Living in a different city and want to better explore your craft beer scene? Check out our guide's to Saigon, Singapore and Kuala Lumpur.